De Gustibus
Wine and Food Experience for curious people
De Gustibus
Wine and Food Experience on 2, 3 and 4 wheels!
De Gustibus
Sidecar Tours and Wine & Food experience in Tuscany
Ciao wine and food lovers! Welcome on De Gustibus Wine & Food Tours official website; we are a tour operator specializing in organic and biodynamic wine and food in Tuscany. In last 15 years we have selected local organic farms and biodynamic wineries and we love to share this knowledge with you.
We also are a 
network of small farmers and consumers
 aiming to increase awareness about 
sustainable agriculture and development
, healthy diet and traditional agriculture as a cultural heritage. 
We are also skilled to offer multi-day tour packages with "agriturismo" (farm stays) accommodation.

Throughout the past years, De Gustibus Wine & Food Tours has collaborated with small, high quality, family owned farms that adhere to specifications of organic or biodynamic practices and use of traditional recipes. We welcome those who share our philosophy and would like to meet special people and taste amazing "natural wines" and sustainable food!
Vintage Sidecar
Ride on a vintage sidecar in Chianti Classico to experience the famous red wine and Tuscan food in a family
Read More »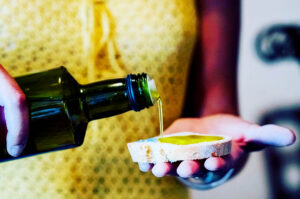 Minivan
Dear DeGusters, this is a tour for the most curious and passionate travelers who want to discover in one day
Read More »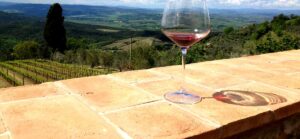 Minivan
Discover the family owned wineries in montalcino producing natural wines of the area: rosso, brunello and riserva Tour description Our
Read More »
Sidecar riding experience in Tuscany
We are Gilberto and Riccardo, the Motocarrozzetta Vintage Sidecar Riding Experience team.
Full day Brunello Wine Tour with De Gustibus tours, the best way to meet small high quality…